See on Ayiti Now Corp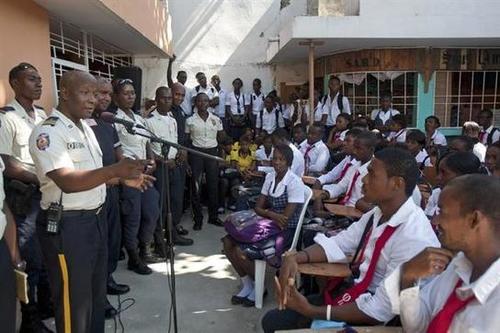 PORT-AU-PRINCE, Haiti – The U.S. State Department has begun a community policing program in Haiti that aims to strengthen ties between officers and the neighbourhoods they patrol in a country where police are largely mistrusted.
Alex Lizzappi's insight:
Such heavy-handed tactics were on the mind of a few students at a high school that officers visited Friday to explain their work. One teenage girl wanted to know why police officers gas protesters. Another wanted to know why police officers seem to protect only wealthy Haitians.