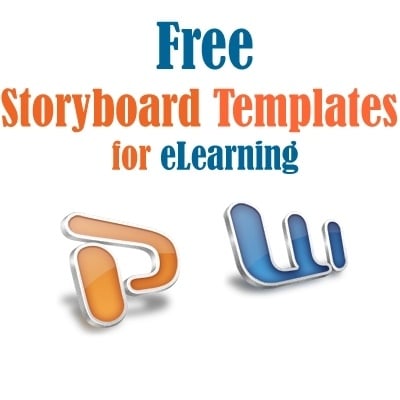 Free eLearning Storyboard Templates
Several eLearning professionals expressed a great interest for Free eLearning Storyboard Templates.  At the Ultimate List of Free Storyboard Templates for eLearning you will find 72 Free Storyboards For eLearning.  The most of the free storyboards for eLearning are in word format and some of them inpowerpoint.
Donate your Storyboard Template
Support entry level eLearning professionals! I am sure that at the first steps of your career at the eLearning Industry you wanted help from experienced eLearning developers and instructional designers. If you are an experienced eLearning Industry Professional I will highly encourage you to donate your Storyboard Template for eLearning.
Here is the process that you need to follow:
Sent an email at info (at) elearningindustry (dot) com
Subject: Free Storyboard Template
Include a link to your website/blog (all the credit goes to you), and
Do not forget to attache the file!
Your donation will be added at the TOP of the List with a link to your website/blog or professional profile!
72 Free Storyboard Templates for eLearning
Storyboard Template Awesomeness by eLearning Brothers (update 12/10/2013)
Free PowerPoint 2007 Storyboard Template by John Curran
The Future Story(board) of PowerPoint by Cliff Atkinson
Articulate Storyboard by Kevin Thorn of NuggetHead Studios
Storyboard Template X by Christopher Pappas – (PPP)
28 Storyboard Templates by David Becker – (WORD)
Articulate Player Properties by Kevin Thorn of NuggetHead Studios
Visual storyboard in Word by Connie Malamed
Visual storyboard in PowerPoint by Jeffrey Goldman of MinuteBio
Visual storyboard in PowerPoint by Susan Elliot
Visual storyboard in PowerPoint by Sherry Michaels
Visual storyboard in PowerPoint by Praveena Mitran
Visual storyboard in Word with PowerPoint embedded by Phil Havlik
Text storyboard in Word by Sherry Michaels
Text storyboard in Word by Foo Chi-Hian
Text storyboard in Word by PK Prasad
Text storyboard in Word by Helene Caura-Yang
Visual storyboard in PowerPoint by Praveena Mitran
Text storyboard in Word by PK Prasad
Text storyboard in Word by Praveena Mitran
Text storyboard in Word by Praveena Mitran
Rapid Storyboard for PowerPoint by eLearning Art
Storyboard Template by Krishna Kalva (WORD)
B Question Storyboard by Jane E. MacKenzie-Smith – (WORD)
Three-column Storyboard by Jane E. MacKenzie-Smith – (WORD)
Storyboard Template by Mike Palmer – (WORD)
Articulate Slide Properties by Kevin Thorn of NuggetHead Studios
Sample Storyboard About Recording Events in FPE by Rod Ward – (WORD)
BHPB IronOre Storyboard by Rod Ward – (WORD)
BHPB GGP Storyboard Template by Rod Ward – (WORD)
FREE PowerPoint StoryBoard Template by toolbookdeveloper
15+ eLearning Storyboard Templates by Nicole Legault
You may also find the following lists of tools useful:
21 Free Digital Storytelling Tools For Teachers and Students
List of 13 Free Sticky Notes Tools for Teachers and Students
14 Best Online Bibliography and Citation Tools
28 Free Social Bookmarking Tools for educators
15 Free Web Conferencing Tools
List of 15 Free Google Tools for eLearning Professionals
23 Microsoft Free Teaching Tools for Educators
List of 18 Free Tools to Create Infographics for your Learners
15 Social Learning Tools Every Online Educator Should Know About
List of 17 Free Screen Capturing Tools
15 Free Podcast Tools
Ultimate List of 34 Free Music for eLearning Development
27 Free Survey Polls Quizzes Tools for eLearning
List of 32 Free Photo and Image Editing Tools
15 Free Testing and Quizzing Tools for Online Education
19 Free Text To Speech tools for Educators