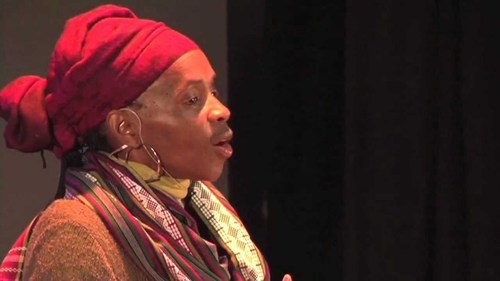 At TEDxStellenbosch 2012, Mmatshilo Motsei gives a powerful talk, asking some fundamental questions about Africa and the liberation of oneself.

She speaks about African women, leadership, medicine, our relationship with the environment, and the importance of oneness, mutual dependance, and generational equality for sustainability.

She calls for an end to Africa's "colonial hangover" and to embrace what the continent has always had to offer.

Mmatshilo is a poet and spiritualist. She founded Afrika Ikalafe, an institute that specializes in personal and societal transformation that is founded on African spiritual principles.

She is the author of The Kanga And The Kangaroo Court and Hearing Visions Seeing Voices.
Alex Lizzappi's insight:
To remember Africa's true greatness: Mmatshilo Motsei @haitinoworg #education