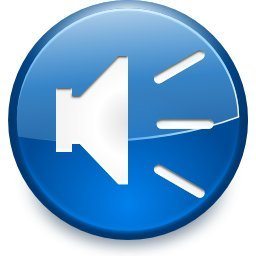 Free Text To Speech Tools For Educators 
Editor's note: We have originally written and published this article in December 2012. Following the latest developments in the fast paced field of technology, we have updated this piece in November 2015 in the hope that you will keep finding it useful. Thank you for sharing! 
The following list includes 14 free text to speech (TTS) tools that your students will love! Most of them are user friendly and some of them need to be installed at your browser. But the most awesome about these text to speech tools is that they are all free! Have you used any of the following tools? If yes, which is your favorite?
Announcify
Listen to your web. After Announcify conquered Android phones, it's now here to announcify your life at Google Chrome. Announcify reads out loud every website you want. For example, if you're too tired but still need to study one more Wikipedia entry, Announcify can help your tired eyes relax.
Balabolka
All computer voices installed on your system are available to Balabolka (which means "chatterer" in Russian!). The on-screen text can be saved as a WAV, MP3, MP4, OGG, or WMA file. The program can read the clipboard content, view the text from AZW, CHM, DjVu, DOC, EPUB, FB2, HTML, LIT, MOBI, ODT, PRC, PDF, and RTF files, customize font and background color, control reading from the system tray, or by the global hotkeys.
DSpeech
DSpeech is a text to speech program with functionality of ASR (Automatic Speech Recognition) integrated. It is able to read aloud the written text and choose the sentences to be pronounced based upon the vocal answers of the user. It is specifically designed to quickly and directly provide the functions and improved practical usefulness that are requested by this kind of program. In the meantime, the evasiveness and resource consumption is minimal.
NaturalReaders
It can convert any written text such as Microsoft Word, webpages, PDF files, and emails into spoken words. It allows you to change speaker and speed, and it is available on both Windows and Mac versions.
PediaPhon
Learning during jogging and driving! eLearning and mLearning with MP3 players and mobile phones! A podcast and a winamp playlist will be generated too. MP3 files, play lists, and podcasts automatically generated from Wikipedia. Let your computer read out the Wikipedia for you!
PowerTalk
PowerTalk is a free program that automatically speaks any presentation or slide show running in Microsoft PowerPoint for Windows. You just download and install PowerTalk and while you open and run the presentation as usual it speaks the text on your slides. The advantage over other generic TTS programs is that PowerTalk is able to speak text as it appears and can also speak hidden text attached to images.
QR voice
QR voice encodes a given text message into QR code (a two-dimensional barcode which has encoded any kind of data) that once scanned by a QR scanner smartphone application reproduces the message with a synthesized voice. It allows users to converts text to speech, generates QR Code for speech URL, and simplifies share text to speech files.
Select and Speak
Select and Speak uses iSpeech's human sounding text to speech to let you select text from almost any website and make it talk. It includes many iSpeech text to speech voices in different languages; it has recently added Arabic, Korean, and Greek text to speech to the Select and Speak Chrome app. You can also request additional languages by contacting them!
SpeakIt!
SpeakIt! provides native support for speech on Windows (using SAPI 5), Mac OS X, and Chrome OS, using speech synthesis capabilities provided by the operating system. On all platforms, the user can install extensions that register themselves as alternative speech engines.
SpokenText
SpokenText lets you easily convert text into speech. Record (English, French, Spanish, or German) PDF, Word, plain text, PowerPoint files, and web pages, and converts them to speech automatically. Download your recordings as mp3 or m4b (audio book) files (in English, French, Spanish and German) of any text content on your computer or mobile phone.
Text2Speech
Just enter your text, select one of the voices, and download the resulting mp3 file to your computer. This service allows you to use the speech files for free for any purpose, including commercial uses.
Voki
Voki lets you create customized avatars, add voice to your Voki avatars, post your Voki to any blog, website, or profile, and take advantage of Voki's learning resources. There are also some interesting paid versions such as Voki Classroom, Voki Presenter, and Classroom & Presenter Bundle.
VozMe
VozMe is an online text to speech program that lets you type-in any English, Spanish, Italian, Hindi, or Portuguese text and then play it as an audio stream.
WordTalk
A free Windows text to speech plugin for Microsoft Word, WordTalk will speak the text of the document and will highlight it as it goes. It contains a talking dictionary and a text-to-mp3 converter.
Last but not least, in the article Top 10 Text To Speech (TTS) Software For eLearning, you will find the best text to speech software for eLearning, so that you can be able to explore your options and select the right text to speech software for you.
You may also find the following lists of tools useful:
21 Free Digital Storytelling Tools For Teachers and Students
List of 13 Free Sticky Notes Tools for Teachers and Students
14 Best Online Bibliography and Citation Tools
28 Free Social Bookmarking Tools for educators
15 Free Web Conferencing Tools
List of 15 Free Google Tools for eLearning Professionals
23 Microsoft Free Teaching Tools for Educators
List of 18 Free Tools to Create Infographics for your Learners
15 Social Learning Tools Every Online Educator Should Know About
List of 17 Free Screen Capturing Tools
15 Free Podcast Tools
Ultimate List of 34 Free Music for eLearning Development
27 Free Survey Polls Quizzes Tools for eLearning
List of 32 Free Photo and Image Editing Tools
15 Free Testing and Quizzing Tools for Online Education
List of 72 Free Storyboard Templates for eLearning